Celebrating Queenslanders of all ages and backgrounds (from left to right):
Shirley, Haley, Jessica, Kara, Thelma, Jasmine, Aileen.
Happy Seniors Week everyone (19-27 August 2017)! The celebration raised the importance for older Queenslanders to actively explore programs and services, events and activities, connect with people of all ages and backgrounds, as well as to celebrate the many contributions older people make in our communities. (www.qldseniorsweek.org.au)
Seniors Week aims to:
improve community attitudes toward older people and ageing
facilitate community participation including those from Indigenous and culturally and linguistically diverse backgrounds
enhance community connection and intergenerational relationships
On Monday 28th August 2017, Inala Community House Musical Morning Tea joined the state in celebrating Seniors Week.
A big thank you to Barry Buchanan who performed an entertaining musical show. All participants got to enjoy special hamburgers for the day and test their luck at our weekly raffle competition.
"Hello, my name is Jessica from the Philippines. I am currently 65-year-old and live in Minden. I have been attending Musical Morning Tea for over a year, mostly to support my friend and neighbour Barry who performs here regularly. I enjoy meeting new people, have a cuppa and the weekly entertainment," said one of our enthusiastic Musical Morning Tea members Jessica Corbett.
Thank you to our Inala Community House volunteers who come from all backgrounds: Jasmine Wratten and Thelma Gibson.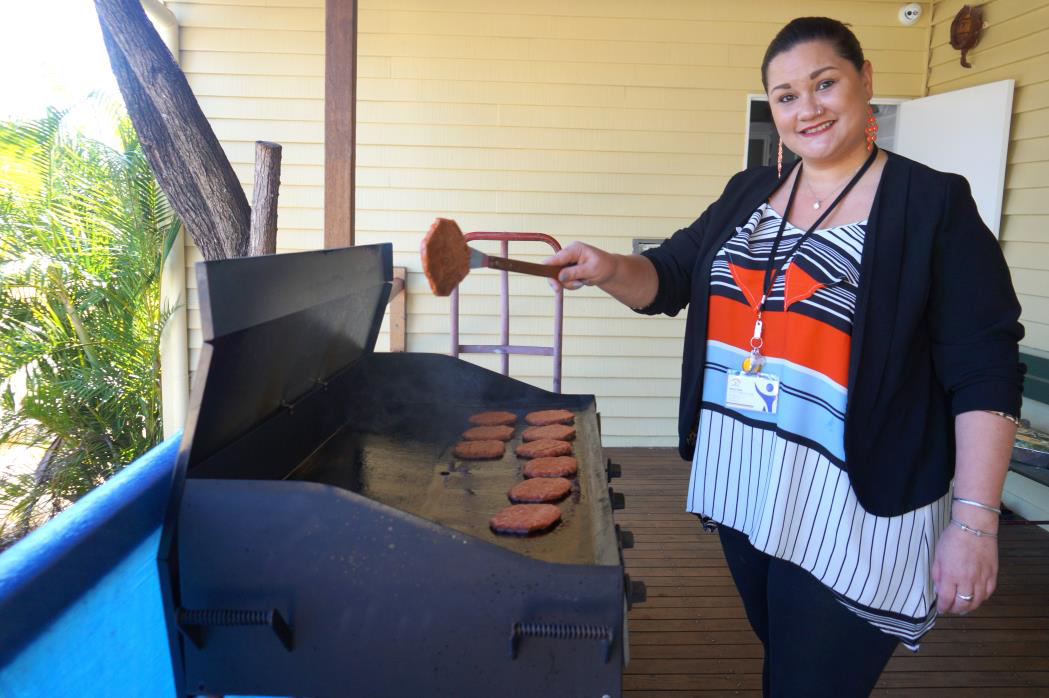 Our Community Engagement Manager Haley Kiata grilling up a storm – special hamburgers in celebration of Seniors Week.
To show our gratitude, our Community Engagement Manager Haley Kiata presented individual certificates and special chocolate gifts to our senior volunteers Shirley, Desmond, Jimmy and Thelma.
"It is important to acknowledge and celebrate Seniors Week. Inala Community House Healthy Ageing Programs and Musical Morning Tea have helped to address various physical, social and mental needs of the senior members of our community, thus greatly improving the quality of life for all," said our Musical Morning Tea Coordinator/Volunteer Shirley Schneider.

"Seniors are a valuable demographic of our community. At Inala Community House, one of our biggest concerns is minimising social isolation especially for more vulnerable groups like our seniors. We encourage everyone to join our Healthy Ageing Programs and Musical Morning Tea to be social, healthy and happy. Besides social isolation, we also provide one-on-one case support for seniors dealing with grief and loss – issues that are common with age. We also provide immigration support for refugee and migrant seniors. It is both our responsibility and privilege to promote healthy ageing for all Queenslanders," said our Community Engagement Manager Haley Kiata.
If you are interested in volunteering or attending our weekly Musical Morning Tea, please contact us (reception@ich.org.au or telephone 3372 1711).