Inala Community House is honoured to be invited as part of the 2016 Vietnamese Moon Festival (Tet Trung Thu) organised by Vietnamese Community in Australia, Queensland Chapter (VCA-QLD) (www.vcaqld.org.au).
2016 Vietnamese Moon Festival
DATE: Saturday 24th September 2016
TIME: 4pm-9pm
VENUE: CJ Greenfield Sports Complex – Freeman Road, Richlands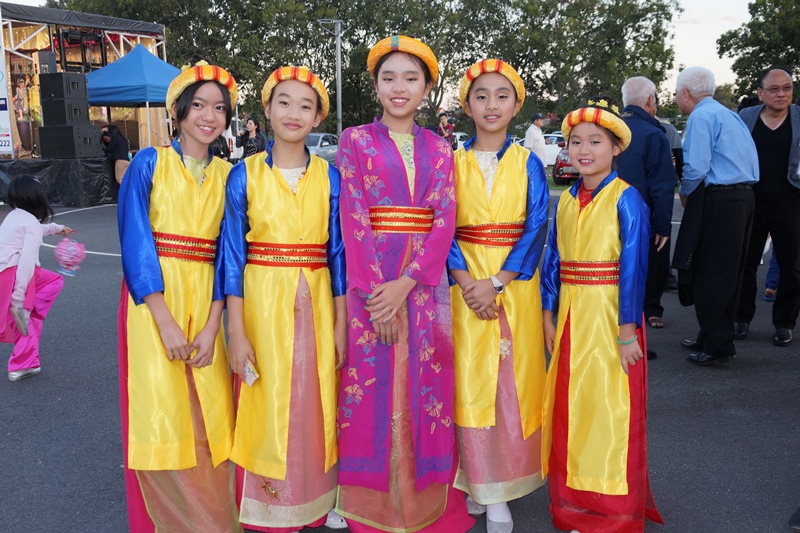 Vietnamese Moon Festival (Tet Trung Thu) is a significant traditional family-friendly festival commonly held on the 15th day of the 8th lunar month, when the moon is at its fullest. The Festival aims to promote Vietnamese culture, education, innovative ideas, music, sports, arts and crafts and poetry to all members of the public.
Thank you to our Inala Community House Community (ICH) Engagement Services team – Haley Kiata and Leah Nguyen – for organising a stall to promote our various ICH services at this largely popular public event. Besides providing essential information about our services, ICH also offered free face-painting that was well-received by the public.
Children were also encouraged to join our ICH stall's colouring contest while our staff had the opportunity to communicate with parents and families. Attractive prizes were also given out to little winners of our colouring contest.
ICH Community Engagement Manager Haley Kiata (most left) giving out prize to one of our winners.
Besides our ICH stall, there were various other interesting stalls at the Vietnamese Moon Festival. Other highlights included lion dance, traditional costumes parade, martial arts performance, fireworks and distribution of free gift bags and lanterns.
Thank you again to everyone who came to support ICH during the event. We look forward to next year's Vietnamese Moon Festival!
JOIN Inala Community House offering various free and fun programs to serve all members of our local community.  For more information, contact us: info@ich.org.au | (07) 3372 1711.