On Monday 10th October 2016, Inala Community House (ICH) held its Annual General Meeting (AGM) and dinner at Blue Fin Fishing Club.
For the event, ICH formally invited all its members, life members, associates, managers and a special VIP guest Charles Strunk (Councillor for Forest Lake Ward). All members of the public were also welcome to present their views and actively participate in the AGM.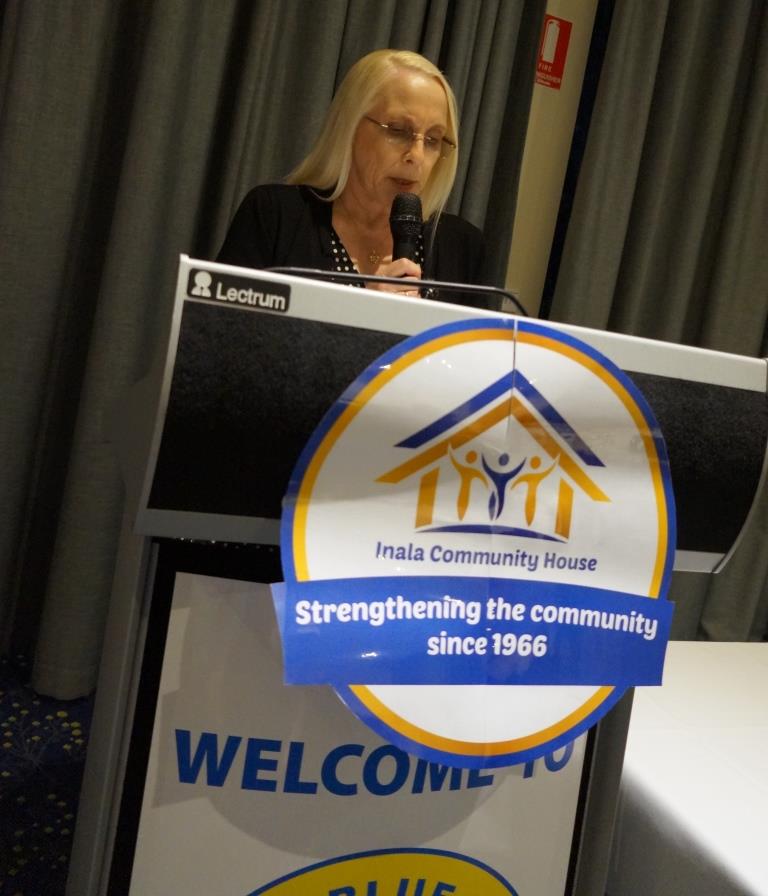 In the ICH President's Address speech, Janet Cullen said:
"The year 2015-16 has been one of continuing the reforms started during the previous year.  Change always brings challenges, but also brings opportunities.  One of the most notable changes was the renovation of the hall and offices at 38 Sittella Street, Inala, which was opened on the same day as our AGM in 2015.
Despite all the changes and challenges of 2015-16, ICH was able to make a very small surplus, as reported in the annual accounts.  This is a testimony to the hard work and diligence of the management team and the staff led by Managing Director, Ross Paul, ensuring that cost savings have been made and that expenditure has been effectively controlled whilst meeting client needs and meeting or exceeding performance targets set by Government funders.
2016 is the 50th year of ICH and we will celebrate service to the community over this period on a number of occasions.  We will celebrate at the AGM and various others events will be held to engage with the community and recognise what has been achieved and what can be achieved in the next 50 years. We are looking to engage a new generation of community volunteers and supporters to consolidate our future, while building on the past. We look forward to your active participation in our celebrations and in what we plan to achieve going forward.
On behalf of the Board I thank our supporters, clients and staff for all that you do in supporting and strengthening our community. You have made such a difference in this community and we honour that contribution and respect all that you do.  Our community would be so much poorer without your support and participation."
ICH Managing Director Ross Paul presented an Operational Report for 2015-2016 year. He said:
"I would like to recognise the efforts of the Board, managers and staff in improving and extending the range of services and programs operated by ICH. Despite all the changes during 2014-15 and 2015-16, ICH was able to record a small surplus for the year.
I look forward to the continuing growth of ICH as we look to build on the last 50 years to reach and support whole new generations in the communities which we serve. "
Mr. Paul also presented a few key achievements of ICH during the past year:
Had an average of 105 'My Place' Family Day Care educators supporting 599 children from 451 families, providing an average of 13,316 hours of care per week

Approved 64 applications for children with special needs to access 3,345 hours of care

Supported 56 families with intensive support through the Family Intervention Service

Provided 167 children with a foster care placement amongst our 48 carer families

Provided case management and support to 225 clients through the Acacia and Skylarkers 50 and Better Programs

Provided 200 food and/or hygiene parcels to the most vulnerable and baby support packages to 65 at risk mothers

Supported 252 eligible migrants to access the settlement services they needed – a number of which have become self-sufficient and not on welfare
Mr. Charles Strunk was invited to conduct the "Elections of Officers" for 2016-2017 Board of Directors.
"Inala Community House is celebrating its 50th milestone anniversary this year. Our community has great respect for ICH as a non-profit community-focused organisation. It is my honour to be here tonight," said Mr. Strunk.
Mr. Strunk also presented a gift of appreciation for president Janet Cullen for her 20 years of leadership at ICH.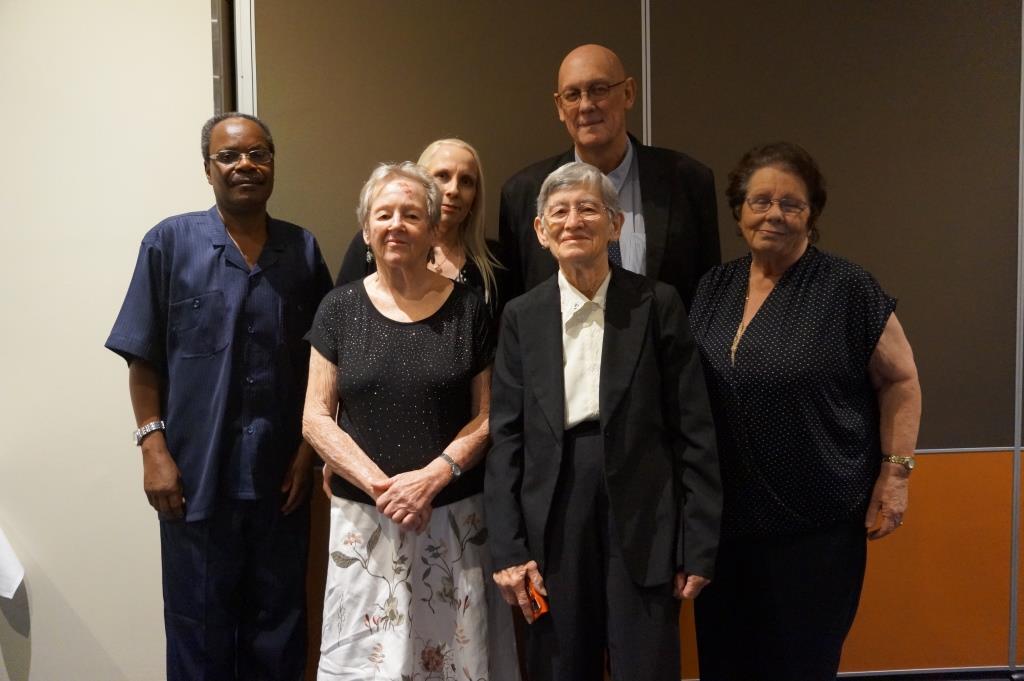 Congratulations to 2016-2017 ICH Board of Directors who were successfully elected:
President – Janet Cullen
Vice President – Jerome Nyandwi
Secretary – Irene Clarke
Treasurer – Ann Bailey
Committee Member – Carmel McIntosh
Managing Director – Ross Paul
Full Annual Reports are available for public via our ICH website: http://www.ich.org.au/learn-about-us-inala-community-house/annual-report
More photos of the AGM & Dinner are on our ICH Facebook: https://www.facebook.com/ICHAustralia/photos/?tab=album&album_id=1054887927962939
Should you have any questions, concerns or comments, please contact us info@ich.org.au or call (07) 3372 1711.