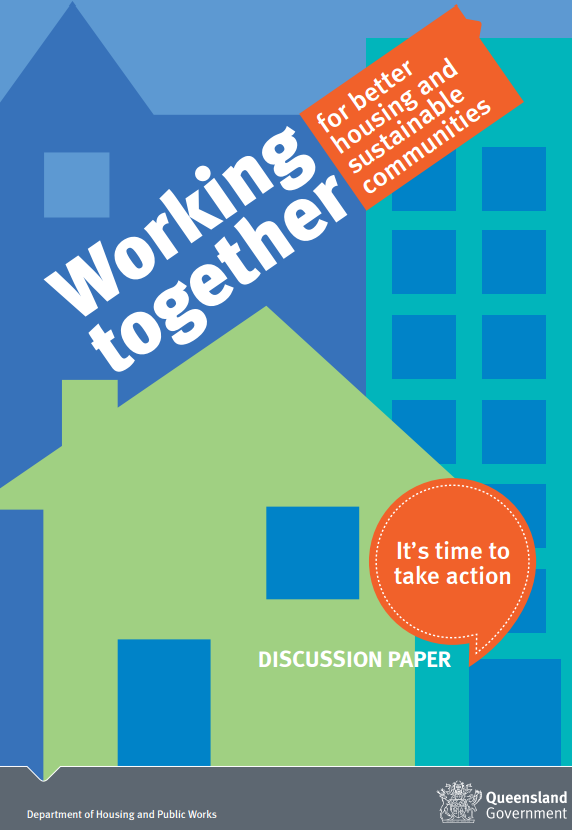 On 24th June 2016 (Friday), Inala Community House attended a key Round Table session and a Community Consultation session both held by Queensland Government, with the aim to work together in building better housing and sustainable communities.
For the Round Table, Premier Annastacia Palaszczuk and Minister Mick de Brenni led the discussion surrounding this year's theme Changing face of Inala – a journey through Inala's housing past, present and future.
The following main issues were addressed that will shape the new Housing Strategy:
Issue 1: Sustainable Communities

Our goal is to build housing and communities that maximise people's economic and social wellbeing and are sustainable for future generations.

Issue 2: Housing Affordability

Our goal is to improve people's access to housing in both the rental and home ownership markets.

Issue 3: Responsive Housing System

Our goal is to create a single, accessible and integrated homelessness and housing assistance system.

Our Managing Director Ross Paul was also invited to present a vital overview of Inala and the various housing challenges faced by our unique multicultural community.
"Affordable housing has always been at the centre to the development of Inala. We need to start thinking differently and look to more flexible housing for multigenerational and related family groups. Private owners need incentives to think differently in housing. I see Inala today as somewhere that is not without its challenges, but with the right support, can continue to be a community embraced by the people who live here 'regardless of class, colour or creed'. Together we can continue to create a community for everyone to enjoy," said Mr. Paul.
Many local organisations including Inala Community House were keen to participate in the Community Consultation session as well to exchange public views in improving housing issues for Inala.
"Every Queenslander has the right to have a place to call home. Our discussion identifies improvements to the homelessness and housing assistance system, while developing a sustainable strategy to ensure all generations can share the opportunities of secure housing. All of us have a role in contributing to better housing outcomes in Queensland," said Minister for Housing and Public Works Mick de Brenni.
At Inala Community House, we are committed to offering practical housing assistance via our own Community Engagement programs too.
"Housing affects everyone. All of our community programs help resolving housing issues for clients in one way or another. For example, we offer specific client assistance in completing housing application forms, overcoming homelessness and securing appropriate accommodation in general," said our Community Engagement Manager Haley Kiata.
Ms. Kiata also stressed the importance of helping our clients with respect and dignity during challenging periods of homelessness. Ultimately, Inala Community House aims to empower every person to make informed housing decisions that can lead to better health, education and quality of life.
For further information on how we can help you, e-mail (Haley.Kiata@ich.org.au) or call (07) 3372 1711 today.