Happy 38th Musical Morning Tea Anniversary Celebration!
On Monday 12th September 2016, the Inala Community House Musical Morning Tea was excited to celebrate its 38th anniversary.
Musical Morning Tea is a free, volunteer-based, community event that welcomes everyone of all ages and backgrounds to attend, notably seniors and people with special needs. For 38 years and counting, our Musical Morning Tea has benefitted over hundreds of public members by bringing great entertainment, food and fun.
More importantly, Musical Morning Tea provides a unique opportunity for social minorities like senior members and people with special needs to better connect with fellow community members. Both new and old friendships have been forged across many years. Overall, Musical Morning Tea is highly beneficial to promote the health and well-being of the individuals and the wider community.
A big hello to Ray Thompson and Barry Buchanan who have performed at Musical Morning Tea for many years. We thank them for their support and contribution to our community.
As per tradition, a delicious morning tea was generously provided to all. A big thank you to Terry Scott too for entertaining us with his beautiful singing.
In his speech, Inala Community House Managing Director Ross Paul officially congratulated Musical Morning Tea for its 38 years of achievements within the community.
"On behalf of the Council, we would like to congratulate and thank Inala Community House for its long-standing commitment to serve the community via Musical Morning Tea. There aren't many community programs that can achieve such long-term sustainability. Musical Morning Tea provides a wonderful venue for the community to enjoy music and friendly company," said the Councillor for Forest Lake Ward Charles Strunk.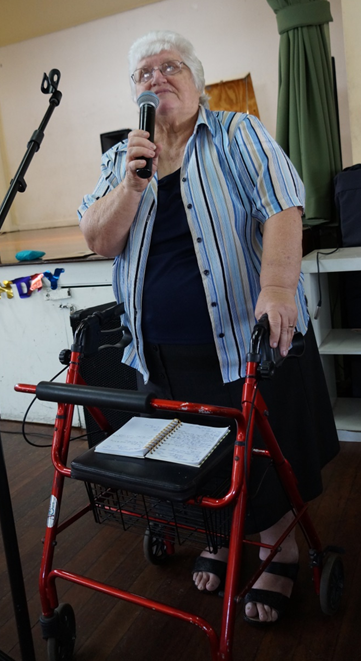 Musical Morning Tea Coordinator Shirley Schneider shared the program history:
"Jule Wilkie first started Musical Morning Tea in 1978 in Inala for seniors to come together instead of having nothing to do at home. Jule was the Coordinator for 15 years while I was just a regular member with my granddad. Jule eventually persuaded me to replace her position, so I've been the next person-in-charge for 23 years and counting. Thank you again to all the volunteers, Inala Community House staff and everyone else who help run Musical Morning Tea across the years. Also thank you to everyone who attends our program."
Thank you to Lachlan Nuttall, a media representative from Milton Dick's office who brought in various desserts as token of appreciation.
Hello to 11-month-old Holly, our youngest Musical Morning Tea member. She regularly attends Musical Morning Tea with her grandma.
Thu Nguyen (member), Shirley Schneider (Coordinator) and Dawny Nguyen (member)
"I enjoy Musical Morning Tea and have made many precious good friends including Shirley the organiser," said the 80-year-old Vietnamese Thu Nguyen who is a long-time member of Musical Morning Tea.
"We often enjoy singing, dancing and performing for the crowd," said the 64-year-old member Dawny Nguyen.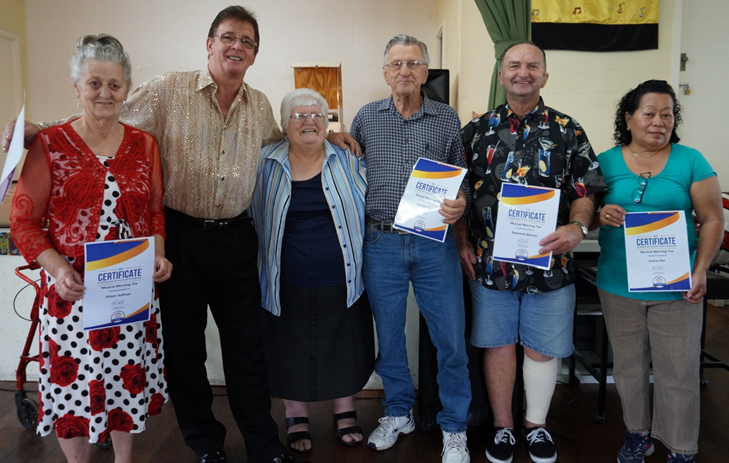 The biggest thank you to our team of wonderful volunteers: Aileen, Terry, Shirley, Bert, Desmond and Josina.
 "I hope everyone had enjoyed themselves. Musical Morning Tea will be even bigger and better next year!" said Inala Community House staff Leah Nguyen.
For more information regarding Musical Morning Tea and Inala Community House, please visit http://www.ich.org.au, e-mail Haley.Kiata@ich.org.au or call (07) 3372 1711.