Inala Community House
ABOUT US
CONTACT US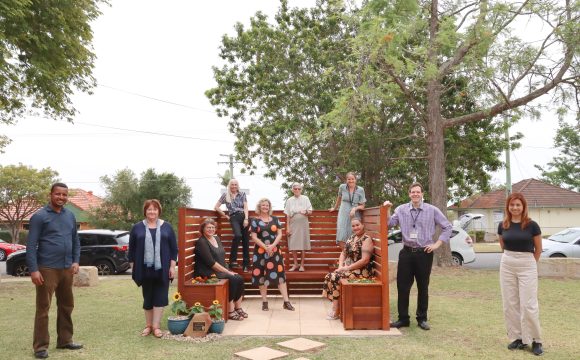 Who we are

Inala Community House (ICH) is a non-profit, non-government organisation providing high-quality responsive services and activities to benefit individuals, families and communities in Inala and surrounding areas of Queensland, Australia.
ICH was originally established in 1966 to improve the life and development of families within the Inala community.
Over the past 50 years, ICH has developed to meet the growing needs of the community and service greater Brisbane areas with innovative services and programs.
The services we offer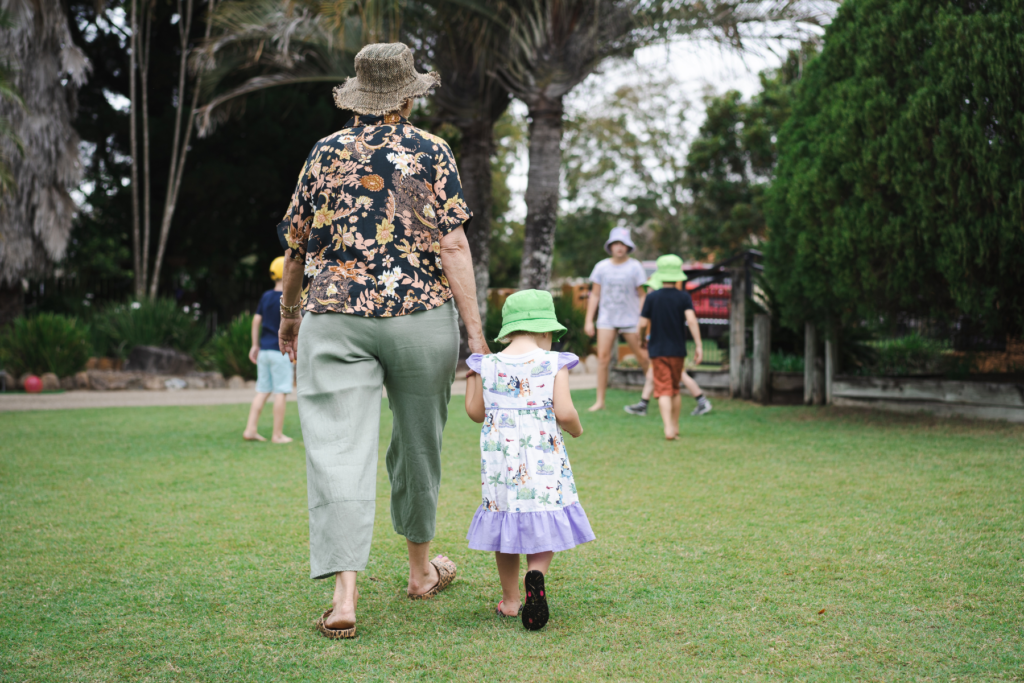 For over 45 years, My Place Family Day Care has offered affordable and quality educational home-based childcare for families in Southeast Queensland
Since the 1980s, we have been supporting foster and kinship carers across the western suburbs or Brisbane.
Inala Community House is a NDIS registered, independent service provider. We are here to offer you full support tailored to your goals.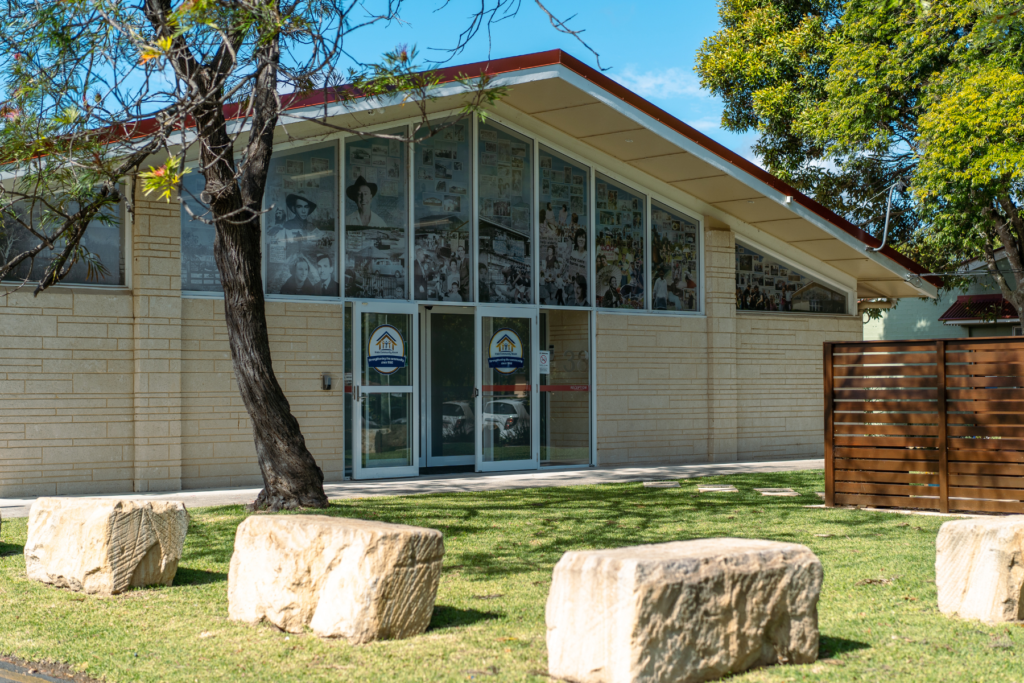 Inala Community House has several halls and centres available for hire. Individuals and organisations are welcome. 
Inala Community House offers a wide range of community support services and numerous community events. All ages and backgrounds are welcome and encouraged to get involved.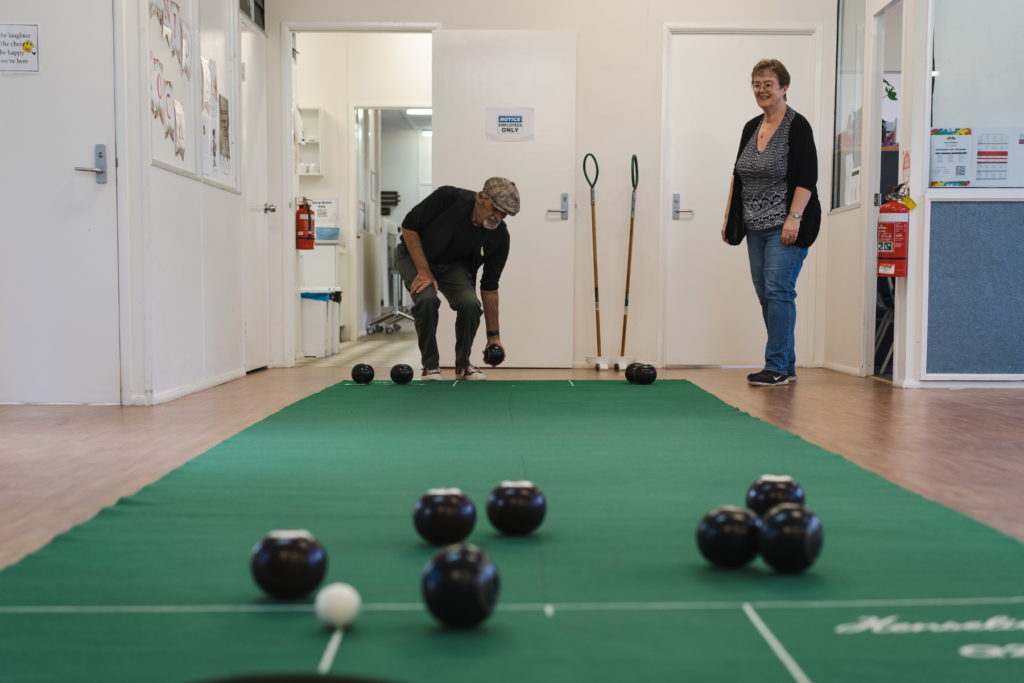 A service dedicated for all seniors in our community. The Healthy Ageing Program is a carefully designed to help improve overall wellbeing including their physical, mental and social aspects.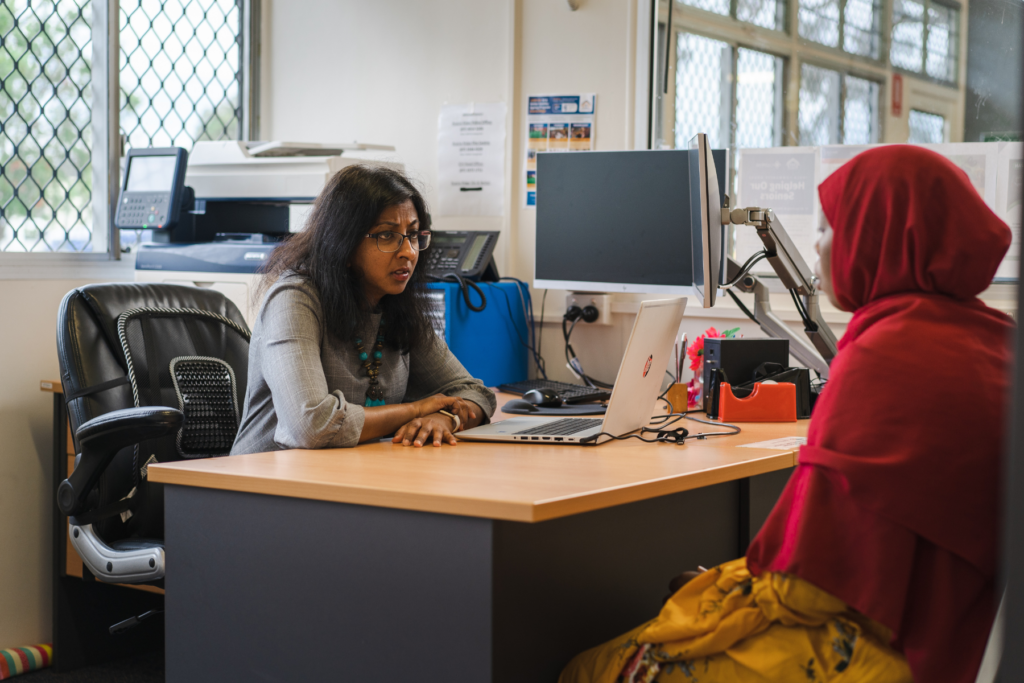 We provide various free settlement support to eligible visa holders from refugee and migrant backgrounds.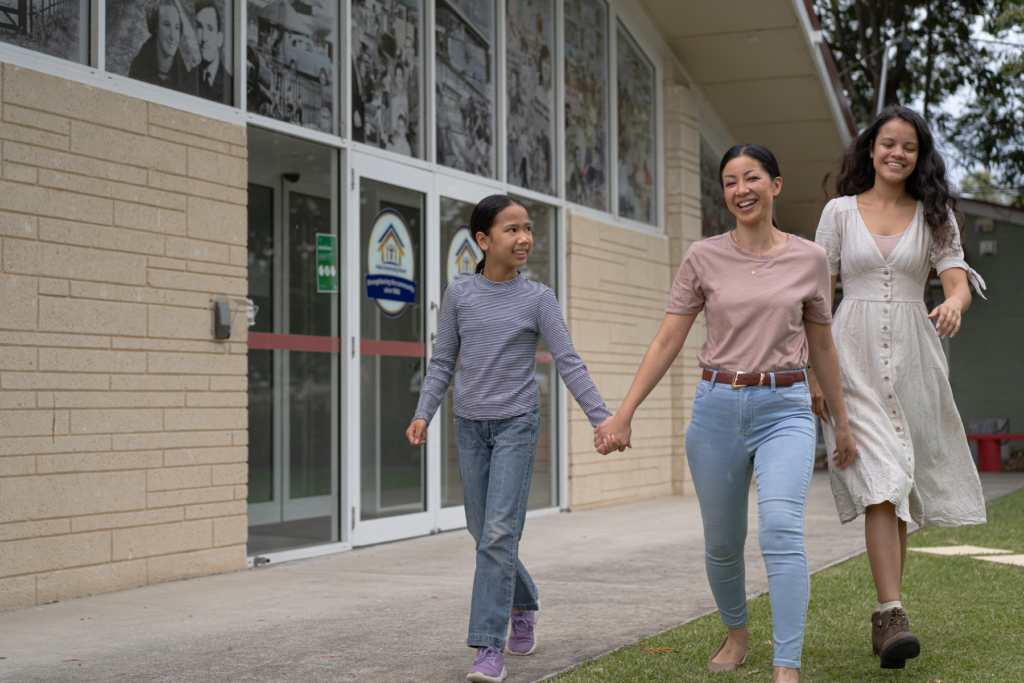 We aim to increase the protective factors for the family and child, improve relationships and parenting skills which result in the family exiting the child protection system and subsequently preventing re-entering.
A trauma-informed, reflective parenting program for parents and carers whose children have been impacted by domestic and family violence.
Upcoming Events
ACACIA RIDGE
Location: 29 Chardean Street, Acacia Ridge, 4110 QLD
| | Monday | Tuesday | Wednesday | Thursday | Friday | Saturday | Sunday |
| --- | --- | --- | --- | --- | --- | --- | --- |
| 8:00 am | | | | | | | |
| 9:00 am | | | | | | | |
| 10:00 am | | | | | | | |
| 11:00 am | | | | | | | |
| 12:00 pm | | | | | | | |
| 1:00 pm | | | | | | | |
| | Monday | Tuesday | Wednesday | Thursday | Friday | Saturday | Sunday |
| --- | --- | --- | --- | --- | --- | --- | --- |
| 8:00 am | | | | | | | |
| 9:00 am | | | | | | | |
| 10:00 am | | | | | | | |
| 11:00 am | | | | | | | |
| | Monday | Tuesday | Wednesday | Thursday | Friday | Saturday | Sunday |
| --- | --- | --- | --- | --- | --- | --- | --- |
| 9:00 am | | | | | | | |
| | Monday | Tuesday | Wednesday | Thursday | Friday | Saturday | Sunday |
| --- | --- | --- | --- | --- | --- | --- | --- |
| 10:00 am | | | | | | | |
| 11:00 am | | | | | | | |
| 12:00 pm | | | | | | | |
| | Monday | Tuesday | Wednesday | Thursday | Friday | Saturday | Sunday |
| --- | --- | --- | --- | --- | --- | --- | --- |
| 9:00 am | | | | | | | |
| 10:00 am | | | | | | | |
| 11:00 am | | | | | | | |
| | Monday | Tuesday | Wednesday | Thursday | Friday | Saturday | Sunday |
| --- | --- | --- | --- | --- | --- | --- | --- |
| 10:00 am | | | | | | | |
| 11:00 am | | | | | | | |
| | Monday | Tuesday | Wednesday | Thursday | Friday | Saturday | Sunday |
| --- | --- | --- | --- | --- | --- | --- | --- |
| 8:00 am | | | | | | | |
| 9:00 am | | | | | | | |
| 10:00 am | | | | | | | |
| 11:00 am | | | | | | | |
| | Monday | Tuesday | Wednesday | Thursday | Friday | Saturday | Sunday |
| --- | --- | --- | --- | --- | --- | --- | --- |
| 9:00 am | | | | | | | |
| 10:00 am | | | | | | | |
| 11:00 am | | | | | | | |
| | Monday | Tuesday | Wednesday | Thursday | Friday | Saturday | Sunday |
| --- | --- | --- | --- | --- | --- | --- | --- |
| 12:00 pm | | | | | | | |
| 1:00 pm | | | | | | | |
| | Monday | Tuesday | Wednesday | Thursday | Friday | Saturday | Sunday |
| --- | --- | --- | --- | --- | --- | --- | --- |
| 11:00 am | | | | | | | |
| | Monday | Tuesday | Wednesday | Thursday | Friday | Saturday | Sunday |
| --- | --- | --- | --- | --- | --- | --- | --- |
| 10:00 am | | | | | | | |
| 11:00 am | | | | | | | |
| 12:00 pm | | | | | | | |
Monday
Snooker

-

Location: 29 Chardean Street, Acacia Ridge, 4110 QLD

Tai Chi

-

ACACIA RIDGE

Tai Chi ($8)
Location: 29 Chardean Street, Acacia Ridge, 4110 QLD

Arty Group

-

ACACIA RIDGE

Cost: $5 Location: 29 Chardean Street, Acacia Ridge, 4110 QLD
Tuesday
Craft Group

-

ACACIA RIDGE

Location: 29 Chardean Street, Acacia Ridge, 4110 QLD

Konga Class

-

ACACIA RIDGE

Class ($6)
Wednesday
Indoor Bowls

-

ACACIA RIDGE

Location: 29 Chardean Street, Acacia Ridge, 4110 QLD

Games/Cards

-

ACACIA RIDGE

Location: 29 Chardean Street, Acacia Ridge, 4110 QLD

Coffee Club

-

ACACIA RIDGE

Location: 29 Chardean Street, Acacia Ridge, 4110 QLD
Thursday
Snooker

-

Location: 29 Chardean Street, Acacia Ridge, 4110 QLD

Craft Group

-

ACACIA RIDGE

Location: 29 Chardean Street, Acacia Ridge, 4110 QLD

Gentle Exercise

-

ACACIA RIDGE

$7
Location: 29 Chardean Street, Acacia Ridge, 4110 QLD
Friday
Indoor Bowls

-

ACACIA RIDGE

Location: 29 Chardean Street, Acacia Ridge, 4110 QLD

Fun Get-Together

-

ACACIA RIDGE

Location: 29 Chardean Street, Acacia Ridge, 4110 QLD
SKYLARKERS – INALA CENTRE
Location: 20 Skylark Street, Inala, 4077 QLD
Monday
Tuesday
Wednesday
Thursday
Friday
Saturday
Sunday
9:00 am
10:00 am
11:00 am
12:00 pm

Making Cards

-

SKYLARKERS – INALA CENTRE

Fortnightly. 1st & 3rd Week
Location: 20 Skylark Street, Inala, 4077 QLD

1:00 pm
2:00 pm
3:00 pm
4:00 pm
| | Monday | Tuesday | Wednesday | Thursday | Friday | Saturday | Sunday |
| --- | --- | --- | --- | --- | --- | --- | --- |
| 3:00 pm | | | | | | | |
| 4:00 pm | | | | | | | |
| | Monday | Tuesday | Wednesday | Thursday | Friday | Saturday | Sunday |
| --- | --- | --- | --- | --- | --- | --- | --- |
| 9:00 am | | | | | | | |
| | Monday | Tuesday | Wednesday | Thursday | Friday | Saturday | Sunday |
| --- | --- | --- | --- | --- | --- | --- | --- |
| 10:00 am | | | | | | | |
| 11:00 am | | | | | | | |
| | Monday | Tuesday | Wednesday | Thursday | Friday | Saturday | Sunday |
| --- | --- | --- | --- | --- | --- | --- | --- |
| 9:00 am | | | | | | | |
| 10:00 am | | | | | | | |
| 11:00 am | | | | | | | |
Monday
Tuesday
Wednesday
Thursday
Friday
Saturday
Sunday
12:00 pm

Making Cards

-

SKYLARKERS – INALA CENTRE

Fortnightly. 1st & 3rd Week
Location: 20 Skylark Street, Inala, 4077 QLD

1:00 pm
2:00 pm
3:00 pm
4:00 pm
| | Monday | Tuesday | Wednesday | Thursday | Friday | Saturday | Sunday |
| --- | --- | --- | --- | --- | --- | --- | --- |
| 9:00 am | | | | | | | |
| | Monday | Tuesday | Wednesday | Thursday | Friday | Saturday | Sunday |
| --- | --- | --- | --- | --- | --- | --- | --- |
| 11:00 am | | | | | | | |
| 12:00 pm | | | | | | | |
| 1:00 pm | | | | | | | |
Tuesday
Homework Club

-

SKYLARKERS – INALA CENTRE

Location: 20 Skylark Street, Inala, 4077 QLD
Wednesday
Exercise

-

SKYLARKERS – INALA CENTRE

$6
Location: 20 Skylark Street, Inala, 4077 QLD

Morning Tea

-

SKYLARKERS – INALA CENTRE

Location: 20 Skylark Street, Inala, 4077 QLD
Thursday
Crafters

-

SKYLARKERS – INALA CENTRE

Location: 20 Skylark Street, Inala, 4077 QLD

Making Cards

-

SKYLARKERS – INALA CENTRE

Fortnightly. 1st & 3rd Week
Location: 20 Skylark Street, Inala, 4077 QLD